Digital children, the new era in distance learning
Discover how you can support your children's distance learning with the best gaming, training and learning apps.
Even before the COVID-19 pandemic a rise in distance learning had been observed. Currently, an increasing number of people are opting for online courses, and virtual classes have become a daily reality for many boys and girls.
This technological evolution in education has resulted in parents becoming concerned about the quality of distance learning for children. If you are one of them, please continue reading to find out how to support your child's education with the best educational applications.
The advance in distance learning
Since the year 2000, the number of boys and girls that study remotely has increased by 900% worldwide. This may seem incredible if we consider that just 20 years ago only 2.5% of the population had a mobile phone in their pockets.
Times have changed and technology has advanced in quantum leaps. This is mainly due to the rise in digital children, those born with the Internet and who have had access to advanced technologies their whole life. These days, they are also revolutionizing their ways of learning.
In Spain, the number of students that acquired their first digital product in 2020 increased by 144%. This new reality means a new challenge: implementing remote learning strategies that benefit children's education.
Below is a list of educational applications that focus on children's distance education and provide support to mothers, fathers and children to navigate this new era of learning.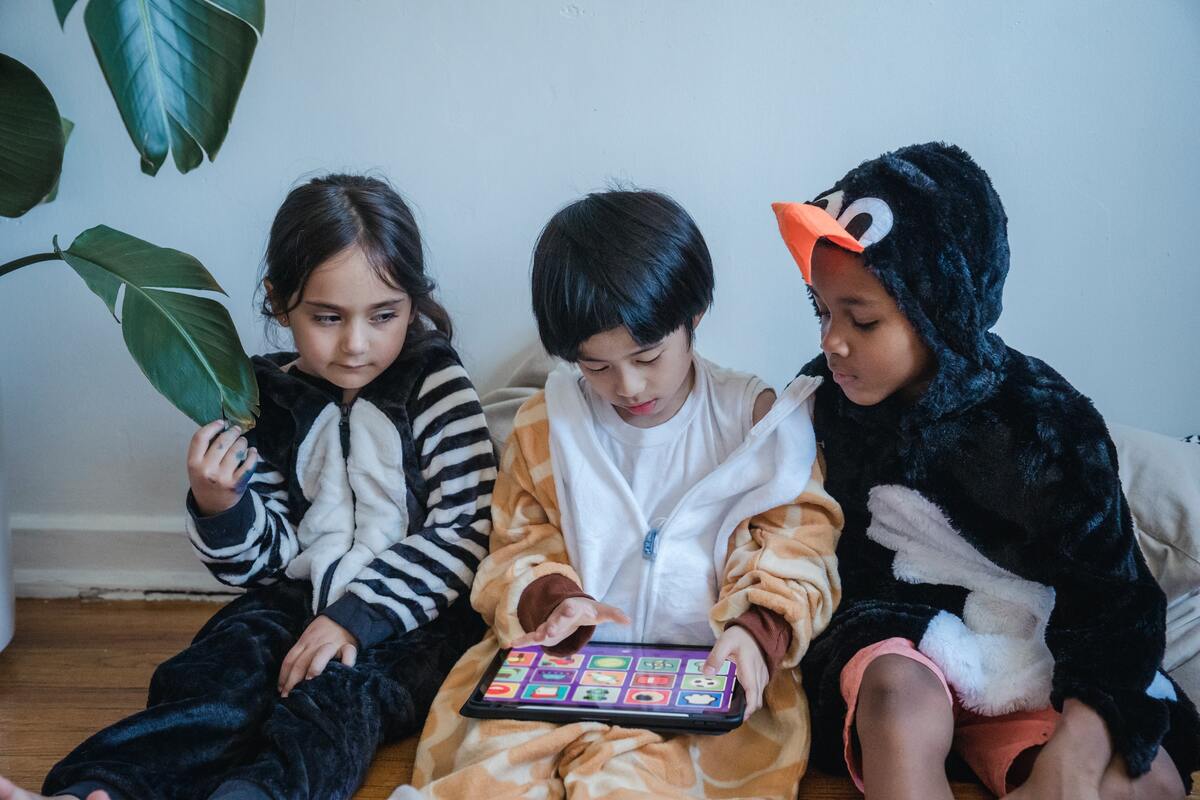 Educational applications for distance learning
Papumba
Papumba is an educational application where children learn better by playing. With this approach, it offers more than 500 interactive games and learning activities for children from two to seven years old.
The app offers personalized experiences to help children in their education, from preparing for school, learning to read and write, learning numbers and counting, and developing skills.
Academons
Academons is an application to study and prepare exams with educational content for primary and secondary levels. Its learning strategies include more than 20,000 games and interactive files on different school subjects.
This application looks to motivate children with its interactive structure where each "Academon" represents a subject. To unlock them, learning objectives must be met. By playing Academons for just 15 minutes a day, students can improve their grades by up to 30%.
Highbrow
With the Highbrow application, you can access a wide variety of educational videos suitable for children from 1 to 11 years old. This content is created by expert educators around the world and is available in more than 20 different languages.
Highbrow offers videos with high quality production where children can learn skills such as ballet and cooking, all from a reliable, ad-free platform, committed to protecting children's data at all times
Epic!
Epic! is a digital library that allows children to learn and explore up to 40,000 books, audiobooks and videos. In addition, through the platform it is possible to personalize daily reading, monitor progress and find more books, according to each reader's interests.
Quick Math
This application teaches math in an entertaining, personable and fast way for children. Quick Math is based on an attractive design and a variety of games with numbers. It also has more than 100 levels available to measure progress.
Continue to learn with Movistar's Living App
By connecting to Movistar+'s Living App you can access educational content from Campus Movistar. These include free courses, talks and documentaries with which you can learn about a wide range of subjects that include languages, cooking, photography and finance.
If you are looking for ways to support distance learning for your digital children, do not hesitate to try out the contents of these applications to discover how easy it is to integrate education, technology and entertainment.