Discover the link between physical and mental health
Achieving wellness in life depends on supporting your physical and mental health. Learn here the best apps to balance body and mind.
Having a healthy body and a happy life is only possible if we protect our well-being by integrating our body's physical and mental health. The World Health Organization (WHO) stresses the need to strike a balance between these components, stating that "there is no health without mental health".
If you are looking for ways to set up a routine that will help you take care of your body and mind, in this article you will learn about some of the best apps to ensure exercise and mediation wherever you may be.
The link between physical and mental health
Experts believe we cannot distinguish between physical and mental health if we are to enjoy overall well-being. Both are parts of a whole that can mutually affect each other.
For example, stress and anxiety have been linked to inflammatory processes due to the alterations they produce in the bloodstream and nervous system. Similarly, a person living with physical discomfort is more likely to be prone to irritability and have difficulty maintaining personal relationships.
And there are many other problems that stem from a poor relationship between physical and mental health. Here are the best health apps to start you on the path to complete well-being today.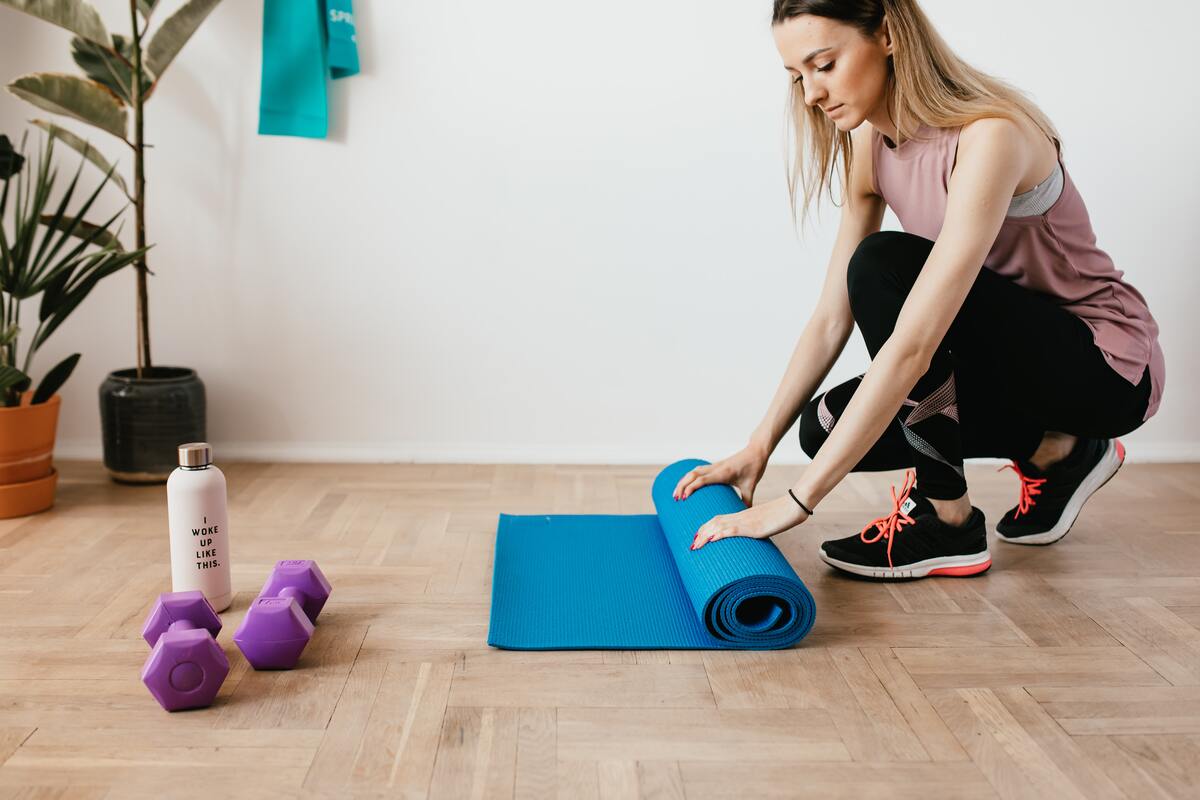 The best apps for your physical and mental health
Krew
The Krew app lets you exercise anytime, anywhere without the need for facilities or accessories. Its benefits include:
You can choose from over 100 daily sessions to fit your workout into the schedule best suited to you.
Krew uses artificial intelligence to track your movements and give you a score based on your effort.
You can also track your progress and achieve your goals of incorporating healthy habits into your lifestyle.
Volava
The Volava app gives you access to over 2,000 classes, including cardio, running, cycling, stretching, and even yoga and meditation to work your body and mind. Plus:
This app has a basic plan to watch all the classes from your digital devices.
Baby2Body
The Baby2Body health app looks to support pregnant women in their training, nutrition and meditation during pregnancy, after childbirth, and up to baby aged three. Other benefits include:
It gives you daily tips on your baby's development, meal plans and recipes.
You will be able to monitor your weight, water consumption, and exercise.
You can also create a photo and text diary to record important moments during your experience.
Fitco
Fitco is a health training app with over 300 classes, taught by the best fitness centers in Latin America. Here you can find:
Classes for functional training, cardio, yoga, boxing and barre.
It can be accessed anytime, anywhere, all with the goal of creating a healthy routine that is sustainable over time.
Fitco's range of subscriptions also let you track your progress, check out workshops on mental health, nutrition and sexual health, and access fully customized meal plans.
Pzizz
Sleeping well is key to enjoying good physical and mental health. The Pzizz app knows this and offers an extensive repertoire of music for sleeping, helping you improve your sleep hours and wake up revitalized. Its features include:
Psychoacoustic music and guided meditations that will help you reach an optimal state of relaxation for a good night's sleep.
All Pzizz functions can be programmed according to your preferences and schedules.
Enhanced well-being thanks to Movistar+ Living Apps.
Movistar customers can use the Baby2Body and Fitco apps on Movistar+ to enjoy all their benefits from their TV.
This means you can check out the training and information offered by the different apps on a big screen, enjoying better resolution and even sharing the experience with others.
Both apps can be found in the "Apps" section in the Movistar+ main menu. Using these apps will set you on the road to a healthier lifestyle that prioritizes the important link between physical and mental health.