How technology facilitates family reconciliation
Technology is presented as a great ally in the face of the challenge of family reconciliation, which arose from the health crisis caused by COVID-19 and the social distancing measures that followed.
The search for successful family reconciliation has become a priority issue for those families who have little time to coordinate work, personal and family life. Fortunately, technology is presented as an effective bridge to this problem, especially if we consider that internet use and digital penetration in Spain increased by fourteen percentage points, from 78% to 92%, before and after the pandemic, respectively.
A correct management of digital immersion by mothers and fathers can help to achieve a better adaptation to the new dynamics. But, first, let's review what family reconciliation is.
What is family reconciliation?
Family reconciliation seeks to find a balance between the personal and professional life of mothers and fathers and the care of children, hence, for example, the existence of policies such as paid leave.
According to research carried out by UNICEF, Spain ranks 14th out of 31 countries analysed in the European Union and the OECD in terms of internal work-life balance policies, where parameters such as the length of paid maternity and paternity leave (which in 2020 corresponds to 12 weeks and in 2021 will be extended to 16) and the value of nursery schools, among others, stand out.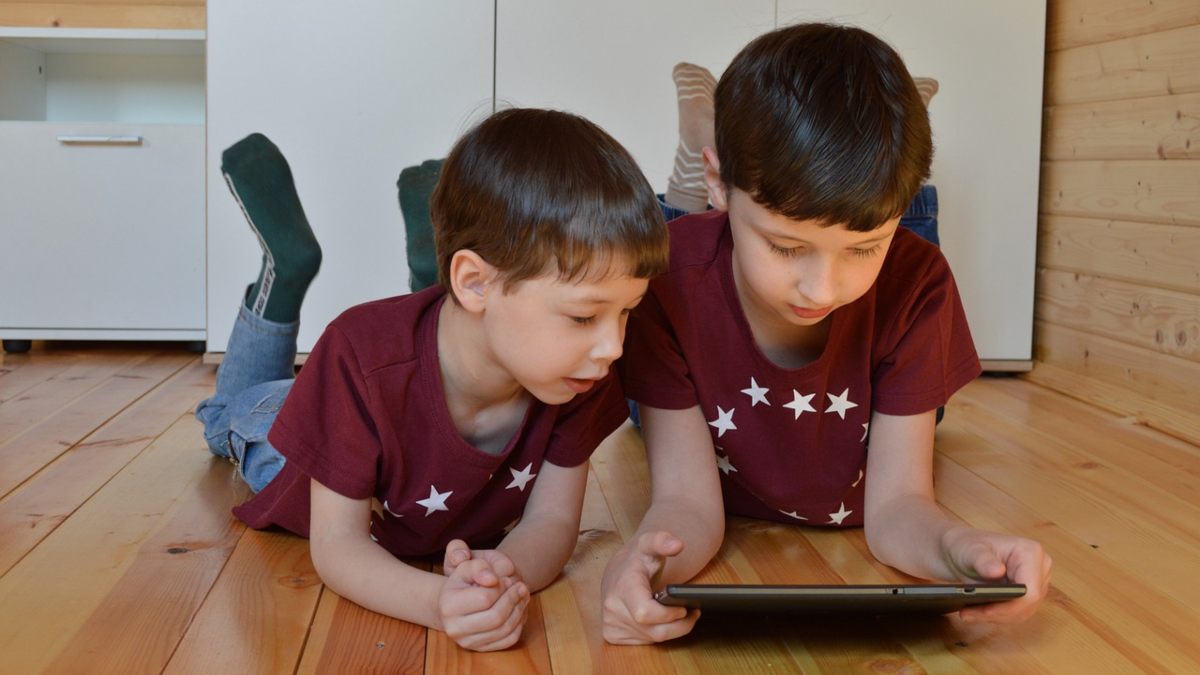 The importance of stimulating children
Although this idea has been losing popularity over time, there are still some parents who think their children should go at their own pace, thus losing the opportunity to stimulate them from an early age through activities and games for children.
Early stimulation in babies and children is fundamental to cognitive development, the evidence for which is now accepted by the vast majority of the neurological and neuroscientific community. Audrey van der Meer, a Norwegian neuroscientist, has conducted several experiments that show the rapid development of neurons and connections by subjecting young children to practice new motor and intellectual skills.
One of the most important aspects she mentions has to do with the importance of stimulating children both outside and inside the home; therefore, skill enhancement in children in a quarantine context becomes particularly crucial.
Digital platforms to achieve family reconciliation
From all the above, it can be seen that digital penetration has permeated the country for the better, that family reconciliation is necessary for mothers and fathers as well as for children, and finally that the constant stimulation of the youngest ones through activities and games for children represents a challenge to which special attention should be paid in quarantine.
However, what solutions can link these three aspects to help achieve family reconciliation? Find out about these three examples:
Dommuss: this platform was specially developed with a focus on family organisation. This app is a private space where you can share calendars with weekly menus, household notes, lists, contacts related to family activities (such as childcare or private lessons), as well as share photos to consolidate the entire organisation of the house in one place.
Nannyfy: is an app for children that helps families achieve work-life balance through an online platform that delivers quality content to children, allowing them to learn by creating, discovering, experimenting and playing, as well as encouraging them to socialise safely online, through live activities that are led by expert, specialised and trained Nannies. In addition, all the activities offered by this app for children contribute to the stimulation of children, especially motor and cognitive.
Do it Tomorrow: this simple, intuitive and minimalist app allows the different members of the family to focus on the tasks of today and tomorrow, avoiding being overwhelmed by the other obligations of the week, ideal for better time management at home and for the family.