The 5G revolution in gaming
5G technology will eliminate latency issues and boost the cloud gaming market.
The implementation of 5G technology, and the development of 4G, are growing fast around the world. According to Statista data, by the end of August 2020, 5G was already commercially available in 38 countries, and could reach more than 3,300 million users by 2026! In fact, it is calculated that this technology could have 1,000 million users in just 3 and a half years, a colossal figure considering that 3G took 12 years to achieve it.
This transformation is a technological leap that will enhance the connectivity of many devices (estimated at more than 1 million per square kilometre), allowing a fast web response and greater integration of people, regions and services. There will be a powerful impact on different industries. For example, in the gaming sector, the experience will improve exponentially.
3 reasons why 5G will revolutionise the video game experience
Belong to the gamer world and want to find out more? Find out some of the main reasons why this network will revolutionise your experience with video games here.
Reduced latency
One of the most important features of 5G wireless technology is its improved latency (or «delay»). The time it takes for data travel from one device to another location will be much shorter, 1 or 2 msec, which is a significant reduction from the 20 milliseconds of the current 4G networks.
This will generate strong reliability and instant and fluid on-line game relationships in a network that admits high definition graphics and interactive capacity in fractions of a second. Excellent news for the 63% of gamers who play on-line with other players, where the main problem faced is the delay. If you identify with this problem, start saying goodbye to frozen screens and find your way through until the end of the game.
Greater network speed
The speeds achieved by the 4G networks are up to 1GB/s, much slower than the 10GB/s of 5G technology. So, for instance, games could be downloaded in a few seconds and players who need greater network speed to operate continually will no longer have this problem.
To give you an idea and considering an ideal connection, an average PS4 or PS5 game of 40GB would take around 4 seconds to download (compared with the 4 or 5 hours it can take with 4G). PC games like Fortnite, which with a 4G network can be downloaded in 20 minutes in a very good case, would take just 2 seconds with 5G technology.
Better bandwidth
The 5G influence on gaming will also be given by the significant increase in bandwidth, in other words, a larger volume of data and network capacity. On-line game connectivity will be more uniform, regardless of wherever you are, and the performance will be better as more users are brought in.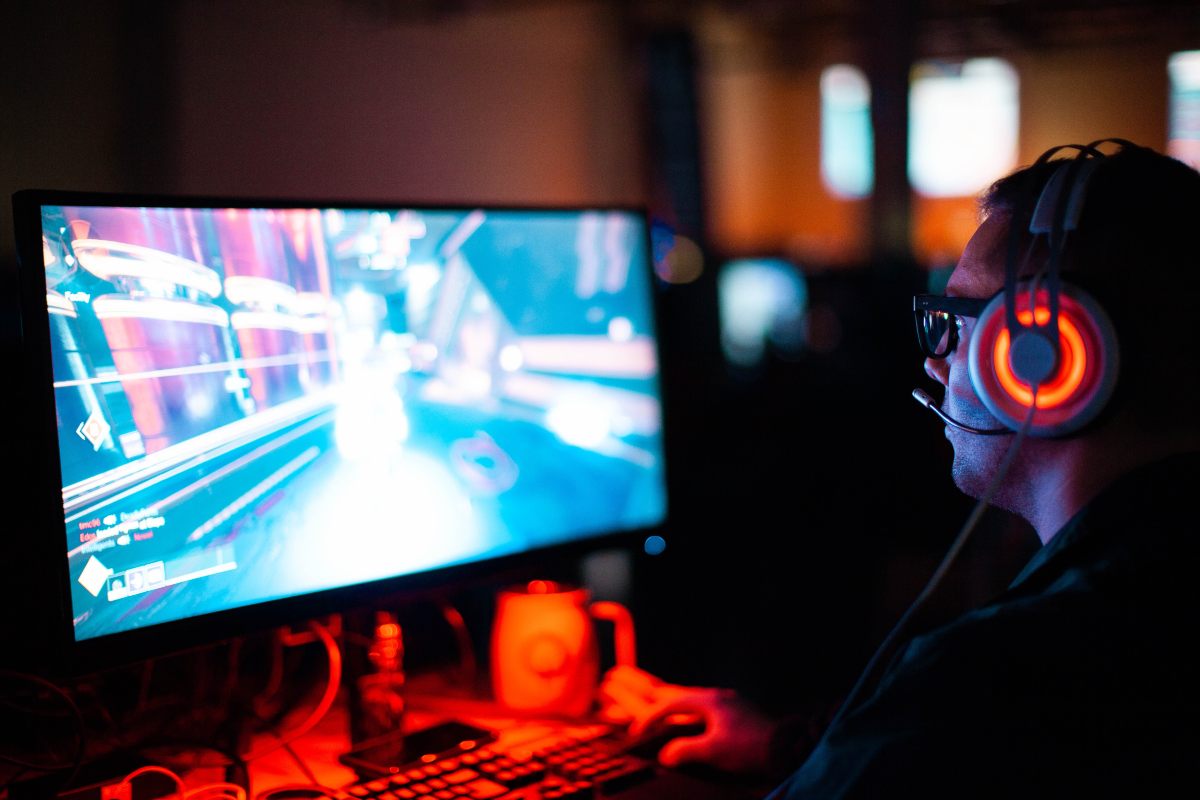 The evolution expected of games with 5G
In the end, the greater capacity, speed and reliability will give a gaming experience of a hitherto unseen quality, with the possibility of viewing the content in UHD (Ultra High Definition), four times better than Full HD!
At the same time, it will favour the introduction of more cloud-based games and services, with many subscription titles.
In fact, physical consoles may no longer be necessary. Therefore, we already see projects of the like of PlayStation Now and Project xCloud, from Sony and Microsoft, respectively, up and running.
Platforms like Stadia or the recently arrived Nvidia GeForce Now will gain an ever greater market share in the cloud video game industry, which is expected to reach $3.2 billion by 2023.
What's more, the almost nil delay time of 5G in gaming is key to the final unblocking of the virtual reality (VR) and augmented reality (AR) games, which require an immersive experience indistinguishable from reality.
Applications for a better gaming experience
KeyTweak: Many players have discovered the benefits of remapping the keyboard to improve their gaming experience. With KeyTweak, you can disable keys that bring you problems (like the Windows key), change one key that doesn't work very well for another, or even reorganise a set of keys adapted to your comfort.
Voicemod: This is one of the best voice change softwares for gamers, content creators and youtubers. You can include sound effects in real-time and get others to listen to you like a robot, a devil, an ogre, a princess or anything you like. Integrable with Discord, Fortnite, TeamSpeak, Skype, CS:GO and many more.
SSD Fresh: Those who know about gaming understand that an SSD disc is essential for all gaming experiences. With SSD Fresh, you can optimise the performance of your solid disk and extend its useful life through a fast and intuitive interface, to achieve more optimised games.
For the time being, don't stop experiencing the present and future of video games optimised by the 5G network, which will finally overcome those such irritating common difficulties of latency.