The new education styles for Pandemials
Welcome to the new hyper connected generation. Social distancing rules, biosecurity practices and audiovisual contact limited to the screen of an electronic device mean that we have entered a new generation: the Pandemial.
Learning strategies and logics will have to adapt to the Pandemial generation. How will they do so? Given that interaction is limited when using technology, parents and educators must make the most of every resource and alternative designed for this new generation. Below we outline some interesting technological trends in the world of education.
1. Microlearning
Attention spans tend to increase with age (although with some fluctuations between periods), so explanations for the youngest in the house need to be clear, compact and visual so as not to lose them in the first few minutes. Microleaning consists of designing lessons compressed into a short, easy-to-understand material.
To achieve this, it is necessary to divide each subject into modules, applying a lot of visual material, such as videos, exercises, tests and dynamic and interactive audio. Some platforms that use microlearning are:
Duolingo: with the mission of providing education to the world, this app allows people to learn dozens of languages for free, including some almost extinct languages. You are asked what you expect your daily goal to be (in minutes) and from there you are sent notifications every day to meet your language goals, offering you intuitive and entertaining micro challenges.
Academia Play: This multimedia platform offers audiovisual content to make learning much more entertaining. It offers its users snack type video content that allows them to learn about subjects as diverse as science, personal development, history, literature, geography and healthy living, and even certain cultural and entertainment topics.
2. Augmented Reality and Virtual Reality
Augmented reality has been gradually introduced into early childhood distance education. With the success of games such as Pokemon GO or 3D stories, it was not surprising that it was then used in the field of education.
Google VR , for example, allows you to explore the Earth and some of its most iconic natural monuments through a virtual reality experience.
Quiver is a 3D colouring application that allows children and adults to bring their drawings to life. As amazing as it sounds, using augmented reality, in addition to bringing vivid colours to the creations, Quiver will scan them and bring them to life as if by magic.
Google Arts & Culture offers interactive experiences for people of all ages to immerse themselves in art and culture. Using virtual reality, you can explore museums, guess at famous works, play with art filters and much more.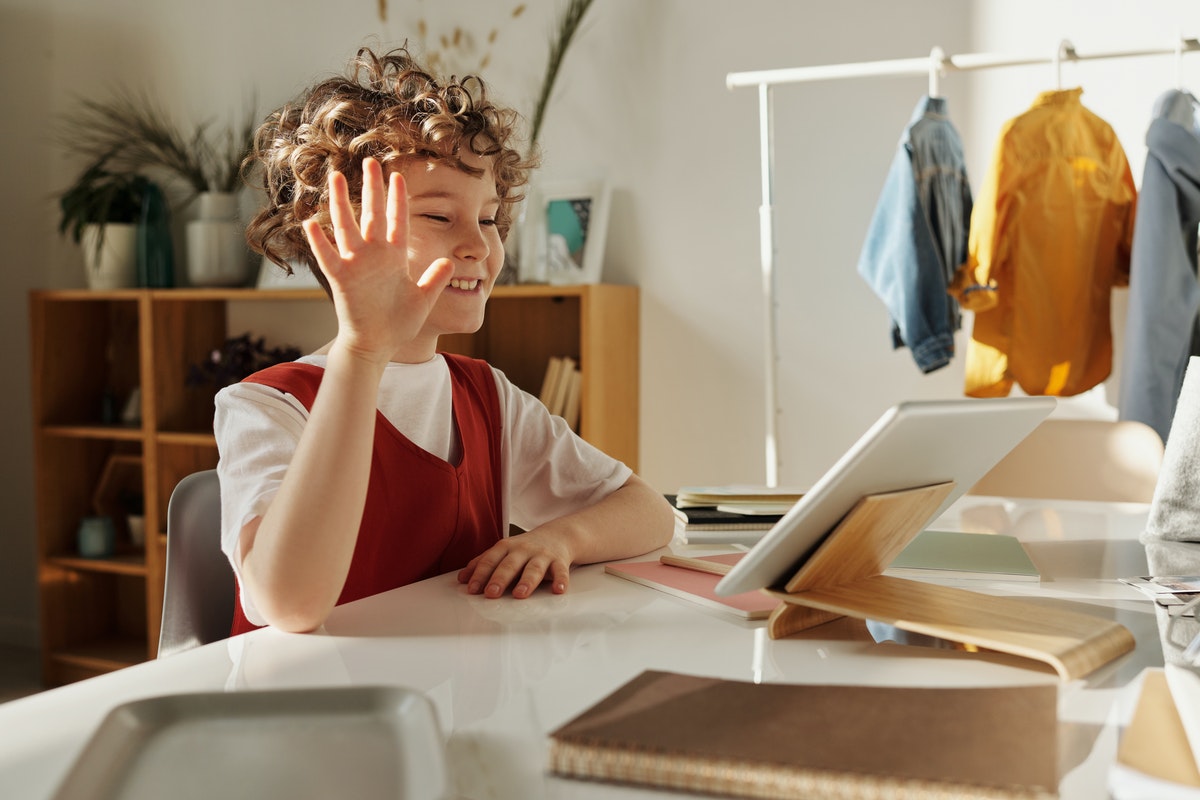 3. Storytelling
Many educators are integrating storytelling with well thought out stories into their teaching programmes. This allows them to create emotional connections even when it comes to distance learning for children.
The aim is for students to be motivated and attentive to the material, without being distracted by long texts or unattractive modulation. The «stories» must be accompanied by charisma and wit, to merge enjoyment and learning.
4. Educational gamification
Games enrich learning in distance education. Gamification is about providing a positive and fun experience while teaching. Students break through the mechanics of a game and move forward as they learn and overcome challenges.
We see this concept of educational Gamification in platforms such as Papumba, where children from 2 to 7 years old can learn social skills, concepts, numbers, letters and acquire fundamental knowledge, while playing and having fun. Through Papumba, children can learn with over 500 games (online and offline) from the screen of any device, from a mobile phone, tablet, television or computer, to a car screen.
The Pandemials generation learns best by playing. Parents and educators must adapt their teaching methods to these new trends to be more successful and capture the attention of their young adventurers. Taking advantage of new technological platforms will make this task much easier and more fun.